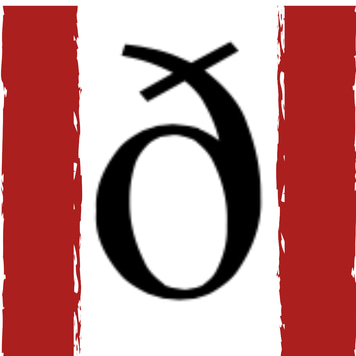 TWELVE HOUSE BOOKS waits with bated breath to see the works of the few-and-far-between writers of the strange and spiritually unruly who prove themselves masters of turn-of-phrase and evocation of the bizarre.
This is a year-round call for literature of the Grotesque, the Arabesque, the Bradburyesque, the Macabre, the Quirky, and the Odd as well as Fabulism, New Weird, stories set in Los Angeles, and Poetry of any style or flavor. TWELVE HOUSE BOOKS primarily publishes Story Collections of at least 30K words, although Novellas up to 40K words are also considered (No full-length Novels). Poetry Collections of at least 100 poems and Narrative Poems of at least 30K are also considered (no maximum words for Poetry collections or narratives) If you're not sure if what you've written will fit with the TWELVE HOUSE BOOKS vision, give it a whirl. It might just be crazy enough to work.
Important before you send your work: Characters or situations in stories can be realistic, gritty, or dark – but wrongdoing and/or perversion can't be promoted or encouraged. Transgressive Fiction will not be considered; nor will writings that promote atheism, nihilism, or any intimate relationship outside of the Garden Model (Adam and Eve). The use of expletives will also seriously narrow your chances of acceptance. Uses of the sacred names 'Jesus' or 'Christ' (separately or together or with other words) as exclamations of anger or surprise will award your ms. a prompt rejection. You can write better than that. Use your imagination.
Consider the fiction of Raymond Chandler, Shirley Jackson, William Faulkner, Ray Bradbury, Edgar Allan Poe, Flannery O'Connor, Charles Dickens, Bram Stoker, Daphne Du Maurier, J.S. Le Fanu, Arthur Machen, Algernon Blackwood, M.R. James, Nathaniel Hawthorne, Lord Dunsany, Saki, Stefani Christova, Washington Irving, E.F. Benson, Francis Marion Crawford, Ambrose Bierce, Ernest Hemingway, James Thurber, H.P. Lovecraft, and O. Henry. Or, if you are more visually oriented, consider the artwork of Hieronymus Bosch, Salvador Dalí, Pablo Picasso, Vincent van Gogh, Jacek Yerka, Bill Stoneham, and René Magritte.
Twelve House Books also calls for manuscripts of writers whose foundation and vision is the Way, the Truth, and the Life.
Send to editor Scáth Beorh a professional book proposal at twelve.house.books@protonmail.com Include a short synopsis and your entire book manuscript in .docx. Use the subject line: TWELVE HOUSE BOOKS Inquiry.
What We Offer:
Professional Typesetting, Layout, And Cover Design

The Work Is Produced In Paperback And A Hardcover With A Dust Jacket

Line Edits By An Editor With Decades Of Experience

Super-Quick Publishing Turnaround

Media Promotions & A Sell Sheet Upon Author's Request

50% Royalties Paid To The Author

Promotional/Sales Plan Not Required Of Author For Acceptance Of A Work

No Upfront Or Hidden Fees Or Costs To The Author

First Serial Rights And Worldwide Rights Are Requested For Any Work To Be Published. Reprint Rights Are Requested If The Work Has Been Previously Published. Subsidiary Rights And All Other Rights Remain With The Author.